2018 Archive: StudioFest Phoenicia, NY
The First-Ever StudioFest
The first annual StudioFest took place in Phoenicia, New York September 21-23, 2018. Ten incredibly talented filmmakers - five screenwriters and five directors - were chosen to attend the festival as finalists. After a weekend of film screenings, script readings, and camaraderie with fellow creatives and industry professionals, writer Matthew Sorvillo and director Anna Mikami were crowned the winners of the inaugural StudioFest.
2018 Winners Matthew Sorvillo and Anna Mikami
Writer Matthew Sorvillo and Director Anna Mikami are currently working on pre-production for their debut feature film, which is being fully funded and produced by StudioFest and will premiere at StudioFest 2019 in Ojai, California.

… is most popularly known as "Pink Lady" Jan in the film Grease, a role she also played on broadway seven years before the film version. She made her broadway debut at age seventeen as Lulu in Kander and Ebb's first show, Flora the Red Menace. She also originated the role of Ethel Levey in George M! Her television credits span from the The Six Million Dollar Man to recurring roles in Ray Donovan with Liev Schreiber, as well as the web series All Downhill from Here.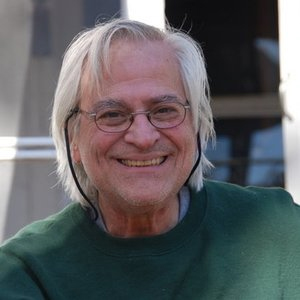 … earned his BA in English with minors in Philosophy and German from Morgan State, and an MFA in playwriting and dramatic literature from the Yale School of Drama. He has had careers as a social worker, professional stage manager, teacher at various colleges, universities and writers conferences, screenwriter, director and is developing his career as a novelist. His film and TV credits include The Resolution of Mossie Wax, The Jazz Singer, The Unknown American, and Cougar. He has authored three novels: Toehold, Watching Gideon, and Journey. He now lives and writes in the Catskills.
... is a connoisseur of emerging filmmaking technology and style. Enlisted by MTV at the age of 17, he was primed in under-the-gun filmmaking when he had to shoot, produce, sound mix, and edit an episode of Made. He has won Cannes Lions, Clios, and his own debut feature film premiered at SXSW.
... is a documentary filmmaker and multi-platform producer who has created and shown work across the globe. She is also the Editor-in-Chief and Lead Producer at No Film School, the world's largest online filmmaking community, where she co-hosts the popular Indie Film Weekly podcast. Projects have included Emmy-winning election coverage for MTV News and a documentary for Wyclef Jean's NGO Yele Haiti. Liz is also an active member of Film Fatales, and has spoken and written extensively on a wide range of creativity and media-related topics, notably as a TED speaker at TEDxDumbo and as a multiple-time SXSW presenter.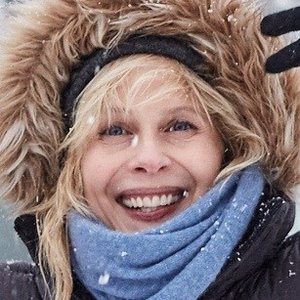 ... has been producing commercials and short films for the past 15 years and is currently an Executive Producer at BBDO in NYC. For the past 14 years, Becky has been active in the Off-Broadway theater community and has written and directed several successful Off-Broadway shows. She is currently producing a documentary short about endometriosis with Studiofest co-founder Jess Jacklin. She received her bachelor's degree from Georgetown University and a masters degree from New York University.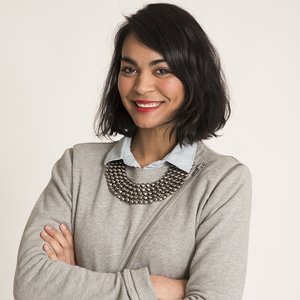 ... is an award-winning filmmaker and recovering media executive based in New York City. She has made several feature films and VR films that have gone to Sundance, Venice, Berlin, Telluride and AFI. Shruti has directed music videos and shorts that premiered on MTV, NYLON, Paper Magazine, Conde Nast, and crafted the #MySentence series on prison reform for the Obama Administration, featuring Tim Robbins, Pusha T and Gabourey Sidibe. In the fall of 2017, she launched her own production company, honto88, which focuses on scripted film and television, VR, and narrative features and videos with strong, often under-represented voices and through a socially responsible lens. Shruti wrapped production on a feature with Keanu Reeves called Green Dolphin, and is developing several other scripted films and TV series, including The Women Who Made New York with Killer Films and Girly with Refinery29 and Rashida Jones.
StudioFest 2018 Finalists
Rolv Lyssand Bjørø is a Norwegian director, editor and screenwriter. He has made numerous award winning shorts and documentaries that have been screened internationally, including a Gullruten (Norwegian Emmy)-nominated documentary and the acclaimed 2018 short film Another World.
Australian LA-based director Millie Rose Heywood began her film career as an actor in TV productions for ABC and Netflix and as the female lead in the feature film Convict. She started her own production company to produce content with an emphasis on boundary pushing, sociallyly-minded, female-driven narratives. Her debut short film Spirit Stones, which she produced, acted in and co-wrote with Richard Green, was a finalist at Tropfest, the world's largest short film festival. Her latest short film, Girl Falling, was selected as a Programmer's Favourite in the Short Film Corner at Cannes Film Festival 2018.
Daniel V. Masciari is a filmmaker and editor based in New York. He focuses on telling untold stories of everyday life through its hidden moments. He has been honored by the Smithsonian, acknowledged in Filmmaker Magazine, and was recognized in Variety Magazine's 110 student filmmakers to watch. His most recent short film, Crawling to Paradise, screened at the Syracuse International Film Festival and the New York State International Film Festival where it won best Drama.
Anna Mikami (三上杏奈) is a Chinese-Japanese writer/director and actress based in New York City. She has lived in both Tokyo and Hong Kong, and speaks fluent English, Japanese, Mandarin and Cantonese. Mikami holds a B.F.A. in Drama from New York University's Tisch School of the Arts and a B.A. in Journalism. She is managed by Invictus Entertainment and represented as an actress by Buchwald.
A child of a Cambodian refugee, David grew up listening to his father's stories of surviving the Cambodian genocide that claimed the lives of at least 2 million people. After graduating from the University of Michigan's film school in 2015, David moved to Los Angeles to pursue filmmaking and gain the experience needed to share his family's stories with the world. David has gone on to produce several short films and work on numerous TV shows, commercials, documentaries, and features. In his directorial debut Year Zero, David brings to life the brutality of the Khmer Rouge regime and the resilience of the Cambodian people.
Born and raised in Los Angeles, and a son of Indian immigrants, Sachin is a trial attorney and former public defender for the U.S. territory of American Samoa. He received his certificate in screenwriting from UCLA. He is also a recovering actor and voiceover artist. Sachin's screenplay Westchester was a finalist in the 2017 BlueCat screenplay competition.
Kitty specializes in character-driven drama with a comedy edge. Her credits include the short film Kismet Diner, which won first prize in the Manhattan Short Film Festival, and Together Apart, which won a Silver Lion at Cannes and a D&AD Pencil. She is currently working on several feature films and TV serials, including an original TV drama written for the prestigious Channel 4 Screenwriting Course. She has won awards in the BlueCat Screenplay Contest, the Bafta Rocliffe New Writing Forum, and the Shore Scripts Screenwriting Competition. She has an MA in Screenwriting from the University of the Arts London.
Daniel is a Canadian Screenwriter and Actor born in Windsor, Ontario and now living in Toronto. He has placed in over ten international screenwriting competitions, including placing fourth in the Canada Film Fest and reaching the Quarterfinals of the Nicholl Fellowships in Screenwriting Competition. Daniel's biggest passions in life have always been screenwriting, antiques, and the 1980s.
Jennifer loves a good story. She has translated that joy of reading and storytelling to writing. Her screenplays include romantic comedy From Shiksa to Mikvah, thriller Doe Network, and a coming-of-age tale Decade of Discomfort. She is interested in the long-form writing opportunities of television and has recently completed a dark comedy pilot, The Port. She is a few chapters away from completing her first novel, psychological thriller Her Madness. She lives in NYC and is currently working as a Post Producer with a focus on documentaries and independent films. She dabbles in music and stand-up comedy.
Matthew Sorvillo lives and works in Las Vegas, Nevada. He has penned multiple feature-length film scripts and original television pilots, has several comic book projects in development, and also stars in a soon-to-be streaming reality TV/talk show. There aren't enough hours in his day.